Initiatives of Change UK's Sustainable Communities Programme in partnership with the Spanish NGO, Foro-Abraham, is organising a four-day intergenerational and interfaith dialogue workshop from 23-26 August from 10am to 2pm for all communities in North London. The project is supported by the International Dialogue Centre (KAICIID) – Network for Dialogue. The training is hosted by the Somali Bravanese Welfare Association (SBWA) as part of their summer youth programme for all communities living in Finchley and North London. The event will take place at the newly built Tarling Road Community Hub, a site where the Al-Rahma Islamic Centre once stood before it was destroyed by a fire in an apparent hate crime attack in 2013.
Lockdowns and social distancing have caused widespread fear, loneliness and isolation. Further divisions between different communities and across generations have heightened during the pandemic. This training is an opportunity to breakdown social barriers and build trust. Participants will be able to reconnect and build relationships across the divides in a safe and Covid-friendly environment. They will be able to meet members from the migrant/ refugee and host communities alongside community leaders and special guests. The vision of the training is to:
to build relationships across generations through dialogue and creativity
to share skills for effective communication around challenging issues faced across generations of people from different faiths
to forge broader cohesion between migrants/refugees and the host community from different faiths and no faith.
To inspire a cross-generational mentor-mentee relationship
To empower people from diverse communities to become agents of change
A certificate will be provided to each participant, who successfully completes the training along with a gift as a token of gratitude. All training expenses will be covered including refreshments and live entertainment. At the end of the training, there will be a multicultural celebration in the park with food, music, entertainment, arts and crafts.
This training workshop is part of a connected project that Initiatives of Change UK's Sustainable Communities Programme and Foro-Abraham have been collaborating together as network members of the Intergenerational Dialogue Centre (KAICIID) – Network for Dialogue. Three policy briefs were recently published addressing issues of social exclusion among Europe's refugee and migrant communities. The training workshop is a connected project looking at the broader issues around migration and creating an inclusive policymaking process.
Our guest speakers: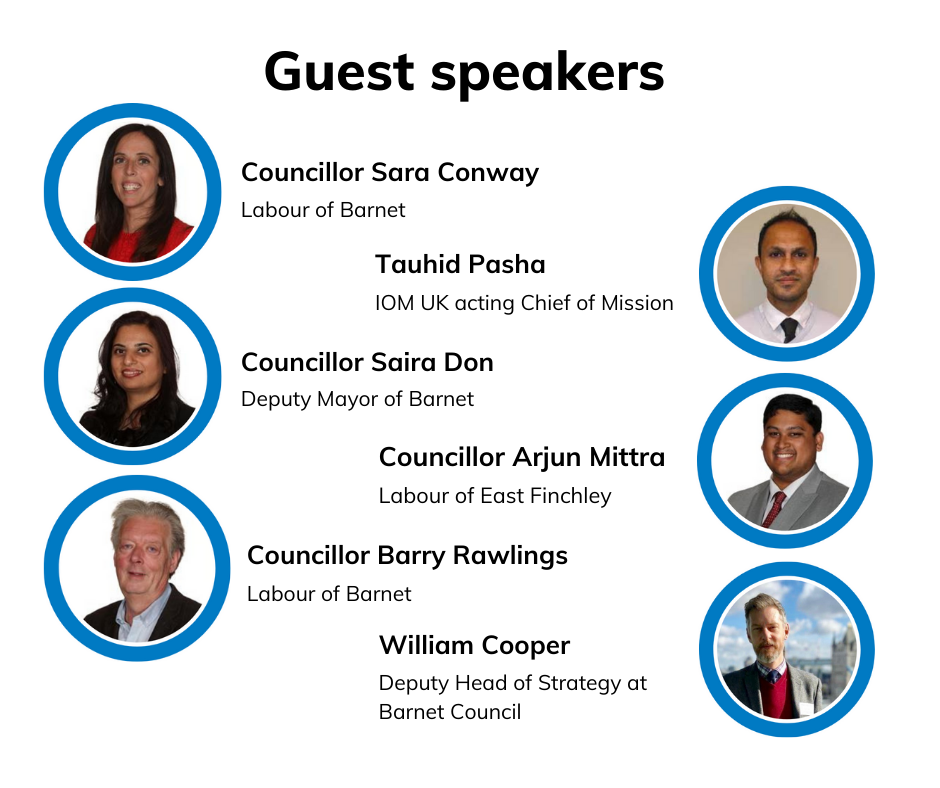 Notes to editors
Title: Intergenerational Dialogue for Social Cohesion with Migrants and Refugees in Europe
When: 23-26 August 2021, 10 – 2pm
Where: Tarling Road Community Hub, 20 Fallows Close, London N2 8LG
Register: https://www.eventbrite.co.uk/e/intergenerational-dialogue-for-social-cohesion-with-migrants-and-refugees-tickets-165730158365