Creators of Peace – Peace Circles (Oxford)

Peace Circles are the core component of the Creators of Peace programme.

This intensive weekend Peace Circle explores 10 themes centred around creating peace that include listening to others, the power of forgiveness, and inner peace.

This hybrid program starts with an introductory evening online and then 2 days in person.

The Peace Circle is designed to flow from one gathering point to another and so participants need to commit to all the sessions. The course is unique in that it also offers an opportunity for each participant to share their own story, which allows for self-empowerment and development of ones own peacemaking skills.

Peace Circle's are facilitated in the style of a 'talking circle', where all voices are heard respectfully, and a safe space is established at the beginning of each session to allow individuals to explore diverse perspectives.

Peace Circles are free to join. If you are joining us from an organisation or business please consider making a donation. Peace Circles are subsidized by donations, grants and volunteers which allows them to continue to be delivered without charge.

At the end of a Peace Circle we encourage contributions from participants as a way to 'pay it forward' so we can continue to offer all women the opportunity to participate in exploring their role as a peace creator.

Please note that due to the connected nature of Peace Circles you will need to commit to attending all sessions in a course.
Dates
June/ July
Oxford – 12 Norham Road, Oxford OX2 6SF
Thursday 30th June – 5:30-7:30pm (online)
Saturday 2nd July – 10am-6pm (in person)
Sunday 3rd July – 10am – 6pm (in person)
Peace Circles are only open to women, including trans women, as a way of creating safe space. Thank you for your respect and cooperation. Please note that all sessions are held on Zoom – we advise that you ensure your Zoom application, whether on desktop, browser, or mobile device, is the most current version. Please see Zoom Updates for more details.
Please use the 'Contact Us' button below to request more information!
Refugees as Re-Builders™ Curriculum Launch

The Refugees as Re-Builders™ Programme of Initiatives of Change UK is launching the first full iteration of its curriculum for training refugees on Saturday 16th July 2022 between 1pm and 4:30pm. This will include a detailed explanation and discussion on the Foundation, Intermediate and Advanced levels of the programme.  

If you are a refugee, volunteer worker or know someone who could benefit from learning about this new curriculum, then please come along for lunch and a riveting discussion in person at 24 Greencoat Place, Victoria, London SW1P 1RD where we will be providing details of the new curriculum. 

We will also be livestreaming the event online for those who cannot make it in person between 1:30pm to 3:15pm.

Deadline to apply is Friday 8th July. 

July Women in Leadership Roundtable

Join host Simone Müller for 'The Overwhelm Trap', featuring guest speaker, Kim Nicol!

The upcoming International roundtable session on Zoom will focus on:
Identifying patterns that lead to overwhelm
Understanding why we fall into these patterns
Developing self-care routines by being true to oneself
Who is this aimed at? Female professionals from across all sectors; academia, entrepreneurs, coaches & consultants.
Please note that all roundtable sessions are held on Zoom – we advise that you ensure your Zoom application, whether on desktop, browser, or mobile device, is the most current version. Please see Zoom Updates for more details. We understand not everybody will be able to attend due to this session taking place in the GMT time zone. Please keep an eye out for future sessions held at a more favourable time for you.
All attendees must arrive on time and be available to stay for the full session to avoid disruptions. It is not guaranteed late arrivals will be granted admittance.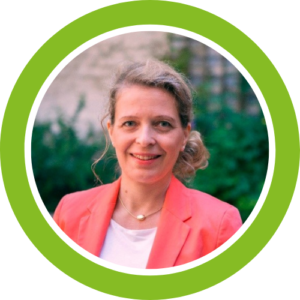 Host
Simone holds a Masters in Business Administration from the CAU University of Kiel (Germany) and has worked in international management roles at a multinational corporation for over a decade. Since leaving her corporate career, Simone focused on International Leadership Development and Business Coaching. She is an accredited coach, trainer, and NLP master practitioner.

Guest Speaker
Kim is a certified coach and host of The New Manager Podcast. She coaches emerging leaders to live and work more mindfully. She leads mindfulness workshops for start-ups and global organizations. Kim is also a meditation teacher, and a former lawyer. She completed coach training at University of California, Davis and The Life Coach School. She lives in San Francisco.

July Business Circle – Advanced Conscious Leadership

For the current series of Business Circles, we're addressing "Leadership Essentials" as identified below. The objective is to share views, attitudes, leadership theory, practice, and experiences in order to establish improved/enhanced models for the most effective form(s) of Leadership.

From all the Circles to date, considerable and valuable insight has been gained from our discussions and conclusions over the last year or so but instead of them being of an open-ended format going forward, we're now introducing a more formal and structured format for each Circle. It's felt that this will provide more detailed insight about the specific topics concerned and open up new perspectives to implement within our respective organisations and in any training we may be involved with.
Topic 1 – Shared Leadership
Topic 2 – Resilience
Topic 3 – Creating Positive Discretionary Effort
Topic 4 – Communication – Inspiring teams – "Selling" Visions
Topic 5 – Transactional Aspects of Communication
Topic 6 – Facilitating Conflict Resolution
Within each topic, skills, attributes, experience, and behaviours naturally play their part and we can consider the pragmatic, emotional intelligence, ethical issues and many other aspects that have a role in creating the most productive and person-centered working environments.

In our last session, we looked at Transactional Aspects of Communication. Our next session will focus on Facilitating Conflict Resolution.

For those unable to attend the last Circle, we can provide a summary for you prior to the next one.

A detailed format for the Circle on 28th July will be sent out a week beforehand.

Spaces are LIMITED for this session; first come, first served. Please note that all sessions are held on Zoom – we advise that you ensure your Zoom application, whether on desktop, browser, or mobile device, is the most current version. Please see Zoom Updates for more details.

This event is for anyone who'd like to share their experiences of Leadership, whether as a Leader, a Leadership Trainer or as one who has observations to make of their Leaders.

Qualities and Strategies of Peacemakers – Online Course

Qualities and Strategies of Peacemakers (QSP-online) is a course of five short modules, each based on a film about outstanding peacemakers.

The films show examples of reconciliation after conflict in a variety of contexts: inter-national, inter-religious, inter-ethnic and post-colonial. After an introduction and viewing of the film, participants take part in an interactive analysis facilitated by Dr Omnia Marzouk and/or Peter Riddell.

QSP is for anyone over the age of 18, in particular those who want to respond to past or present instability in their countries. It aims to enrich their understanding of peacemaking, and stimulate new ideas for ways forward.

QSP is free of charge, but voluntary donations to extend the programme are appreciated.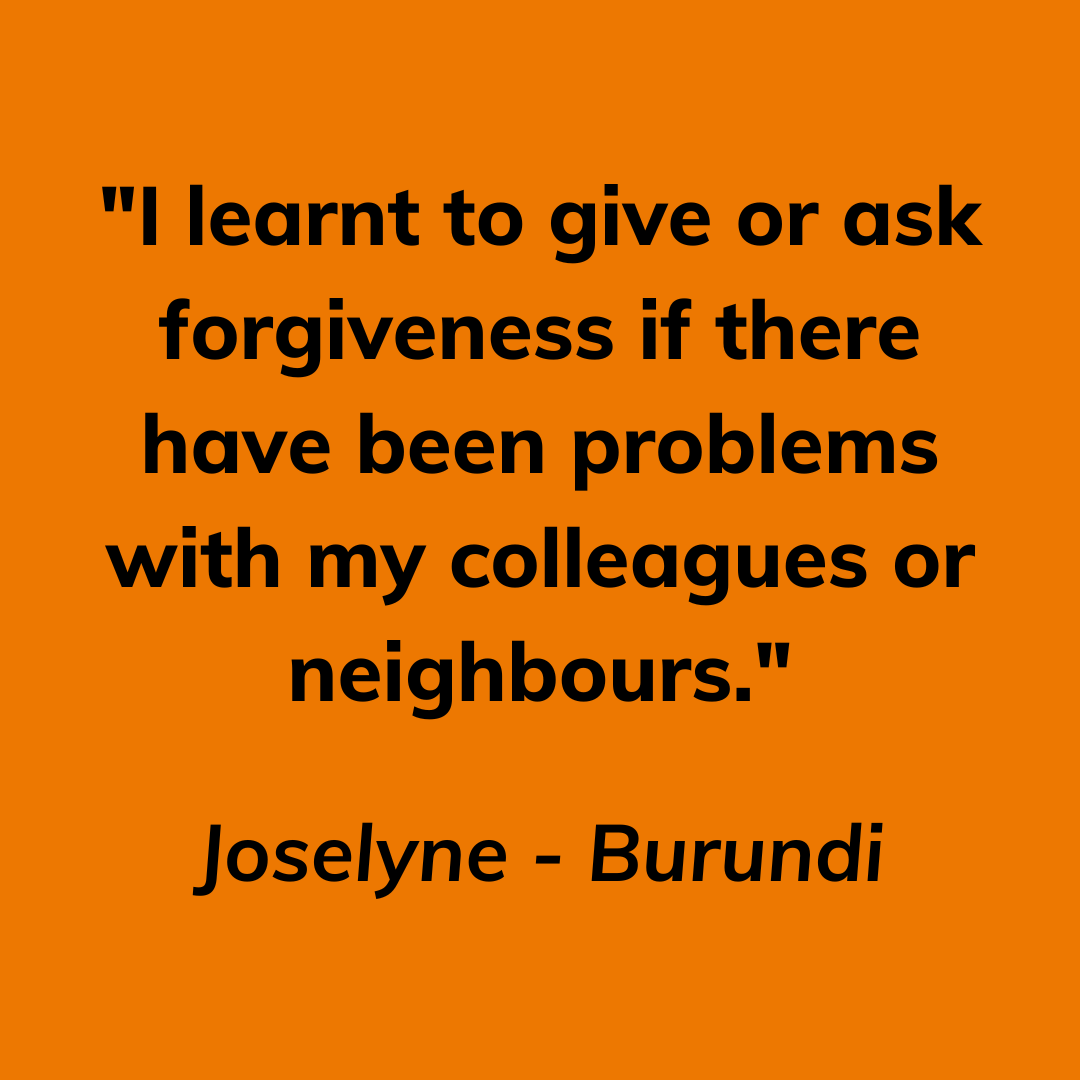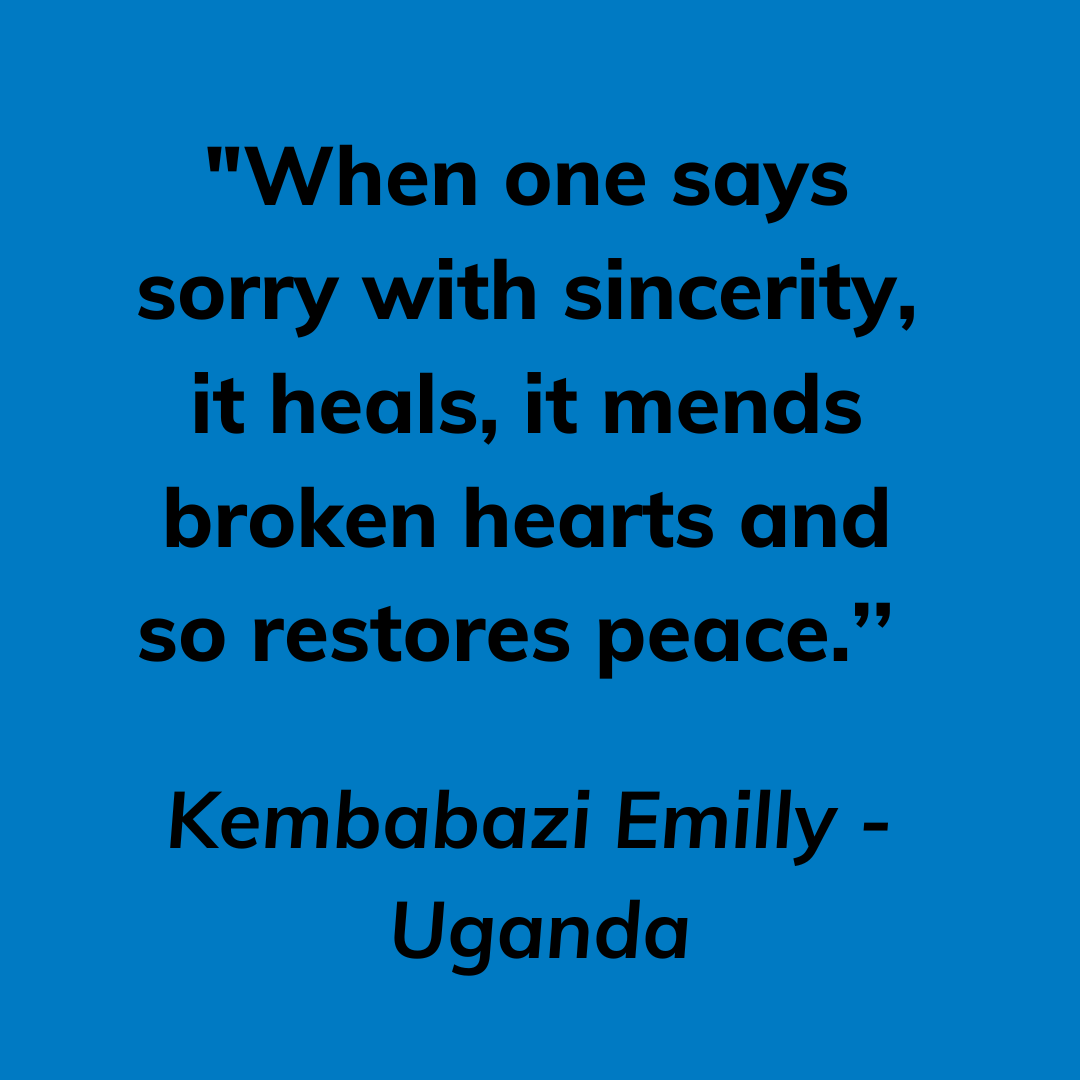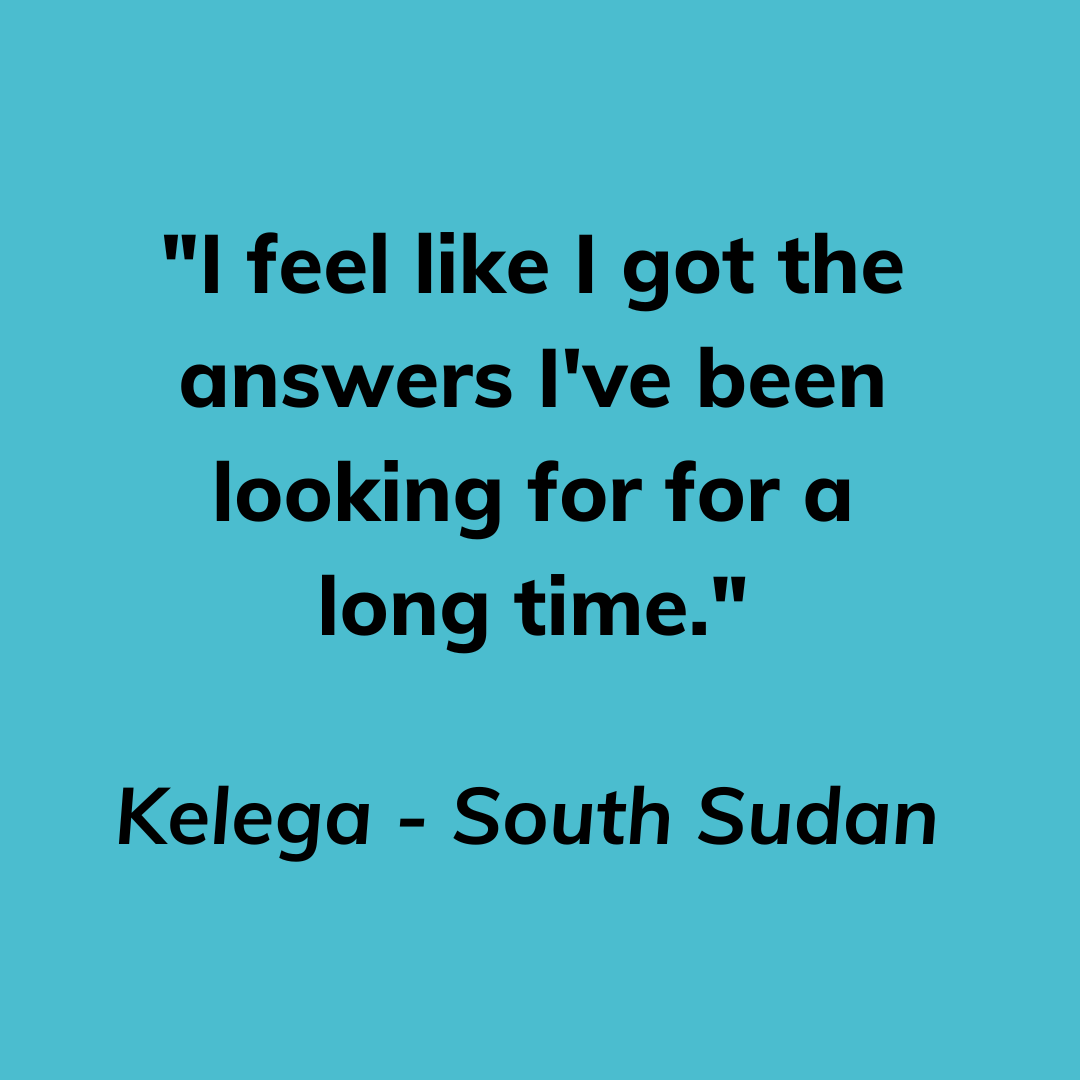 Introduction to Peacebuilding and Trauma Awareness

Introduction to Peacebuilding and Trauma Awareness with Professor Barry Hart, Pioneer in Trauma, Identity and Conflict Studies. Both workshop days are the same. Each focuses on both Peacebuilding and Trauma Awareness.

Peacebuilding:

Building peace in today's world is clearly a difficult challenge, but one that can be addressed through theoretical and practical understandings of peacebuilding. Join us in a workshop where we will examine the causes of multiple types of conflicts, such as inter-group, community and societal-level conflicts, and explore how they can be transformed through peacebuilding intervention strategies. Real world examples of peacebuilding will be examined and participants will have the opportunity to begin discussing conflict situations in their own contexts.

Trauma Awareness:

Being trauma-informed is essential in these times of wars, natural disasters and pandemics. The workshop will look at the reasons behind high stress and trauma and examine ways to deal with both human-made and those traumas that are the result of natural disasters. We will examine different types of trauma, such as acute, severe, PTSD, secondary, historical and structural trauma, and explore the brain-body nexus regarding traumatization. Ways of transforming traumas will be discussed, along with the related subjects of resilience building and self-care. Post-workshop, participants will be encouraged to create their own self care plan.

The workshops are free of charge but contributions towards expenses are greatly appreciated. Donate here (specifying Agenda for Reconciliation).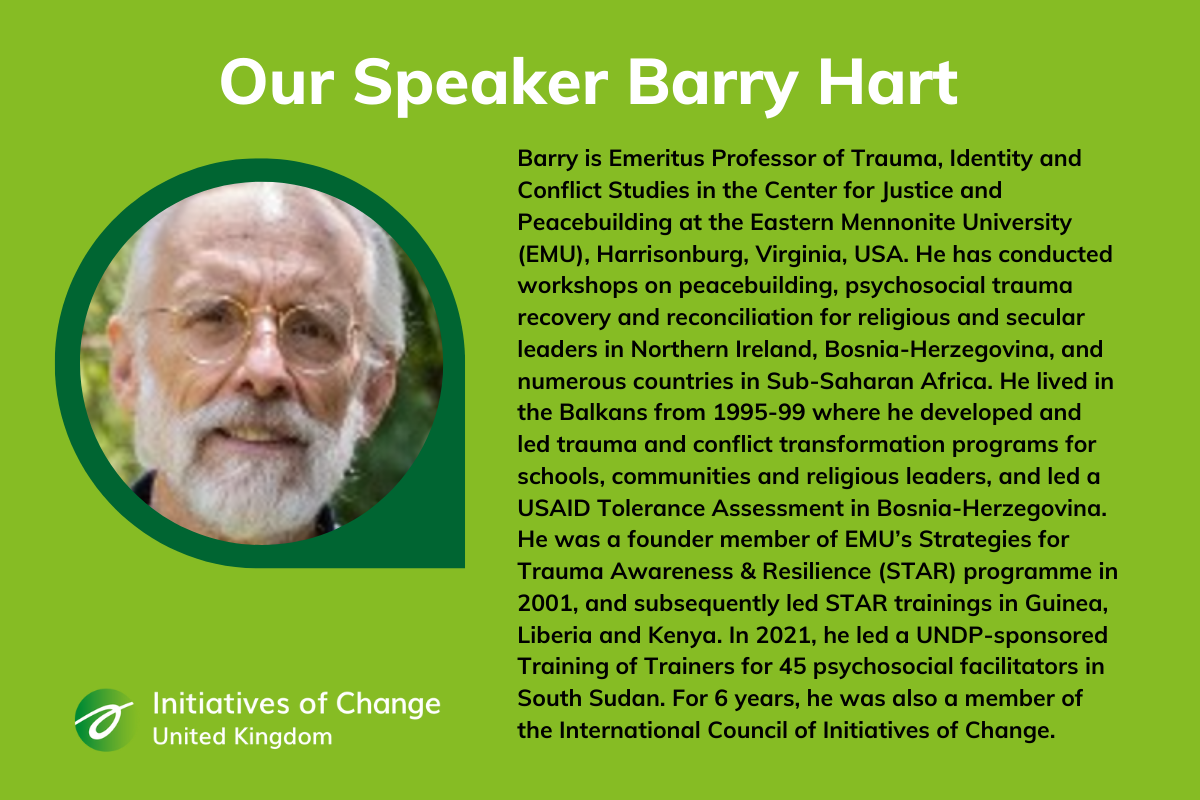 Creators of Peace President's Lunch 2022

Please join us as we celebrate our friendships. We will be supporting the UN's theme 'Sharing the Human Spirit through friendship'. We'll be having a short discussion with the Creators of Peace outgoing President Amina Dikedi-Ajakaiye and the Creators of Peace International Committee, followed by a light lunch*. After lunch we will have an afternoon of crafts and getting to know each other. Cake, tea/coffee and friendship.

Venue: Initiatives of Change UK, 24 Greencoat Place, SW1P 1RD

*Please bring an item of food (with ingredients labelled) to eat and/or share with the group for the lunch so everyone can try different cuisines. Soup, cake, tea/coffee will be provided in limited quantities.