Tuesday 13 July session: 12.30 – 2.30pm BST
20th July to 31st August, 4:00 – 6:00pm BST (all sessions are once a week on a Tuesday)
We believe in transforming, empowering and engaging women across the globe in creating peace across all communities. This is your opportunity to connect with young women from across the globe, sharing stories, concerns and hopes, on your journey together as 'creators of peace'.
This exciting new programme is open to women aged 18-21, from all backgrounds, who are interested in exploring what it means to be a peace creator. During this eight week conversation programme, participants will:
Develop skills in leadership

Improve personal and team collaboration 

Build project management knowledge

Understand online event planning and delivery
The skills and strengths of the programme will be put into practical application by co-creating an international online event for International Peace Day 2021! Plus, as the first ever UK Youth Peace Circle cohort, participants will be invited to join our new Youth Advisory Group to help us shape future youth programmes.
Please use this link to register or use the 'Register Now' button below.
Course Information
To participate, you must commit to attending all of the following sessions:
Space is limited, so sign up early!
Collaborating Partners

Creators of Peace is a global women's peace initiative that was launched in 1991. We invite women across the globe to join our Peace Circles which take place over a series of 8 weekly meetings. The programme is facilitated in the style of a 'talking circle' where all voices are heard respectfully and a space is established to allow individuals to explore diverse perspectives. Together we will work through material designed to deepen our understanding of our peace-creating capabilities.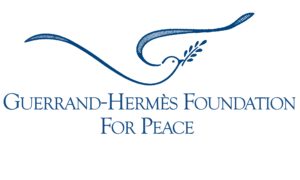 GHFP is a research institute and charitable foundation working to develop deeper and more holistic understandings of positive peace, dialogue and wellbeing, and to promote and nurture human virtues at local and global levels through research, dialogue and interventions. Their conception of Human Centered Education (HCE) places the holistic wellbeing of the person at the core of education, with a focus on nurturing whole person growth and a sense of purpose and self-awareness in adolescence.