Join host Simone Müller for ''Contributing to the Collective", featuring guest speaker, Annelieke Verkerk!
The upcoming International Roundtable session on Zoom will focus on:
The many different systems that I am part of
The patterns from which I contribute
Being in service from a strong inner stance
Who is this aimed at? Female professionals from across all sectors; academia, entrepreneurs, coaches & consultants.
Please note that all roundtable sessions are held on Zoom – we advise that you ensure your Zoom application, whether on desktop, browser, or mobile device, is the most current version. Please see Zoom Updates for more details. We understand not everybody will be able to attend due to this session taking place in the GMT time zone. Please keep an eye out for future sessions held at a more favourable time for you.
All attendees must arrive on time and be available to stay for the full session to avoid disruptions. It is not guaranteed late arrivals will be granted admittance.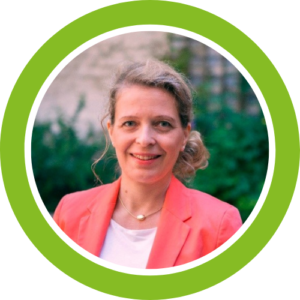 Host
Simone holds a Masters in Business Administration from the CAU University of Kiel (Germany) and has worked in international management roles at a multinational corporation for over a decade. Since leaving her corporate career, Simone focused on International Leadership Development and Business Coaching. She is an accredited coach, trainer, and NLP master practitioner.

Guest Speaker
Annelieke has spent the past 18+ years working as an international team, organizational and leadership coach, with a focus on conscious, embodied and regenerative leadership, system dynamics and culture change. She also facilitates Regenerative Constellations on eco-systemic, social, economic, organizational and personal issues.  
She has a master's degree in Public and Private Law from the University of Groningen, held leadership positions with Central Government and is an NLP Master Practitioner.