Join host Simone Müller for 'Discover your inner glass ceilings' featuring Alexandra Berg!
The upcoming roundtable session on Zoom will focus on:
How to transform your world by changing within first
Common inner glass ceilings holding women back
Empowering yourself by allowing the feminine to flow
Who is this aimed at? Female professionals from across all sectors; academia, entrepreneurs, coaches & consultants.
Please note that all roundtable sessions are held on Zoom – we advise that you ensure your Zoom application, whether on desktop, browser, or mobile device, is the most current version. Please see Zoom Updates for more details.
Host
Simone holds a Masters in Business Administration from the CAU University of Kiel (Germany) and has worked in international management roles at a multinational corporation for over a decade. Since leaving her corporate career, Simone focused on International Leadership Development and Business Coaching. She is an accredited coach, trainer, and NLP master practitioner.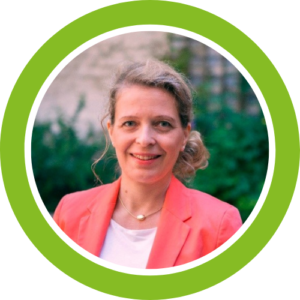 Featured Speaker
Alexandra Berg is an Inspirational Speaker, Leadership Consultant, and Facilitator. Her passion is to create heart-to-heart connection and meaningful conversations, unleashing authenticity and full potential of people and organisations. Following the teachings of Lovisa Alsén and Claire Zammit, she's been exploring the feminine, believing that the only way to change the world is from within. Alexandra holds a MSc from Stockholm School of Economics, (Sweden), and has a background in various leadership positions and management consulting.