Join host Simone Müller for 'Psychological safety from a female perspective', featuring guest speaker, Ann Hunter!
The upcoming International roundtable session on Zoom will focus on:
What psychological safety means from a female perspective

What situations make you feel vulnerable and what you can do about them

Steps you can employ, as an effective leader, to ensure psychological safety
Who is this aimed at? Female professionals from across all sectors; academia, entrepreneurs, coaches & consultants.
Please note that all roundtable sessions are held on Zoom – we advise that you ensure your Zoom application, whether on desktop, browser, or mobile device, is the most current version. Please see Zoom Updates for more details. We understand not everybody will be able to attend due to this session taking place in the GMT time zone. Please keep an eye out for future sessions held at a more favourable time for you.
All attendees must arrive on time and be available to stay for the full session to avoid disruptions. It is not guaranteed late arrivals will be granted admittance.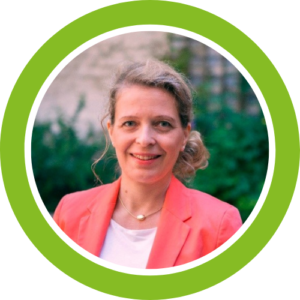 Host
Simone holds a Masters in Business Administration from the CAU University of Kiel (Germany) and has worked in international management roles at a multinational corporation for over a decade. Since leaving her corporate career, Simone focused on International Leadership Development and Business Coaching. She is an accredited coach, trainer, and NLP master practitioner.

Guest Speaker
Ann is a Certified Professional Coach and Mentor. She has worked within a global corporate business setting for over 20 years and has a vast experience of leadership, people management. In her spare time she likes to volunteer, supporting people and the local community. Her values are very important to how she lives – honesty, confidentiality and trustworthiness are key.