Join host Simone Müller for The alchemy of evolving feminine leadership featuring Genevieve Boast! This roundtable session on Zoom will focus on:
Connecting to the evolution of the inner masculine and feminine energy
Mirroring and co-creation in relationships
Evolutionary feminine leadership traits for our times of transformation
Who is this aimed at? Female professionals from across all sectors; academia, entrepreneurs, coaches & consultants. Please note that all roundtable sessions are held on Zoom – we advise that you ensure your Zoom application, whether on desktop, browser, or mobile device, is the most current version. Please see Zoom Updates for more details.
Use the 'Contact Us' button at the bottom of the page for your invitation to join!
Host
Simone is an International Leadership Development Consultant and Coach focussing on emerging Leadership frameworks. Based on her own experiences in International Leadership positions, Simone felt called to explore the gender paradigm at work and is now supporting female leaders in her Coaching practice. Simone holds a Masters in Business Administration from CAU University of Kiel (Germany) and is an accredited coach, trainer, and NLP master practitioner.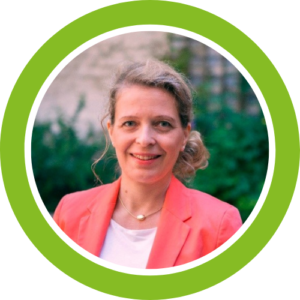 Speaker
An adventurer, whistle-blower, and insatiable optimist, Genevieve has dedicated her life to telling and creating a story that unites us as human beings, reinitiating us back into the web of life on earth.
Her business, Beyond Human Stories, reflects that passion – as a speaker, facilitator and coach she helps people all over the world master the art and science of story-making. Her first book Tough Bliss: Restorying Life was published in 2018 and she has just co-written and published The Soulistic Journey: A pilgrimage to the source of your being with Resurgence with Editor and Publisher Lorna Howarth.
Genevieve has an Msc in Responsible Sustainable Business and continues that work in the fields of new business, indigeny and sustainability.