Join host Simone Müller for Embodied Feminine Leadership featuring Annelieke Verkerk.
The upcoming roundtable session on Zoom will focus on:
Anchoring leadership in the feminine
Leveraging the body's inherent wisdom
Learning from female role models in and out of the workplace
Who is this aimed at? Exclusively for female professionals from across all sectors – academia, entrepreneurs, coaches & consultants.
Please note that all roundtable sessions are held on Zoom – we advise that you ensure your Zoom application, whether on desktop, browser, or mobile device, is the most current version. Please see Zoom Updates for more details.
Host
Simone holds a Masters in Business Administration from the CAU University of Kiel (Germany) and has worked in international management roles at a multinational corporation for over a decade. Since leaving her corporate career, Simone focused on International Leadership Development and Business Coaching. She is an accredited coach, trainer, and NLP master practitioner.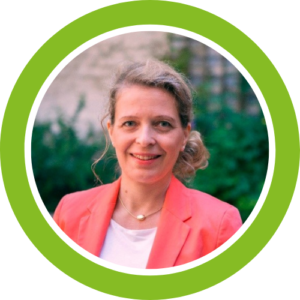 Featured Speaker
Annelieke has spent the past 15+ years working as an international leadership and team coach, with a focus on developing conscious, embodied, and regenerative leadership. Through enhancing physical, emotional, mental, spiritual and systemic intelligence clarity and purpose emerges. Co-created the Full Potential Team Coaching Certification Training. She holds a Master's in Public and Private Law at the University of Groningen.