Join host Simone Müller for A balanced approach to leadership featuring Jacqueline McLeod!
The upcoming roundtable session on Zoom will focus on:
Moving towards greater diversity by using the framework of FMB (Feminine Masculine Balance)
Working together to build a better workplace where we can contribute with integrity
Who is this aimed at? Female professionals from across all sectors; academia, entrepreneurs, coaches & consultants.
Use the 'Contact Us' button at the bottom of the page to email the host for an invitation!
Please note that all roundtable sessions are held on Zoom – we advise that you ensure your Zoom application, whether on desktop, browser, or mobile device, is the most current version. Please see Zoom Updates for more details.
Host
Simone holds a Masters in Business Administration from the CAU University of Kiel (Germany) and has worked in international management roles at a multinational corporation for over a decade. Since leaving her corporate career, Simone focused on International Leadership Development and Business Coaching. She is an accredited coach, trainer, and NLP master practitioner.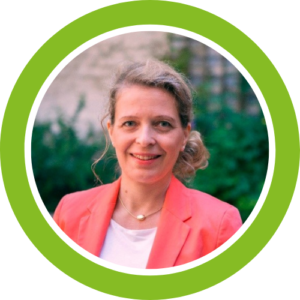 Featured Speaker
Jacqueline was a health professional and clinician until her lifelong passion for self-development led her to the studies of spirituality and alternative health. Her book Feminine Masculine Balance introduces a paradigm shift that is a pathway to a more peaceful, progressive and nourished society.