Join host Simone Müller for Women as Leaders from the Perspective of Feminine Masculine Balance featuring Jacqueline McLeod!
The upcoming roundtable session on Zoom will focus on:
The difference between adversarial and collaborative behaviour;
Emotional intelligence and the need to acknowledge and express emotions;
Resilience and adaptability in comparison to linear thinking.
Who is this aimed at? Female professionals from across all sectors; academia, entrepreneurs, coaches & consultants. Please note that all roundtable sessions are held on Zoom – we advise that you ensure your Zoom application, whether on desktop, browser, or mobile device, is the most current version. Please see Zoom Updates for more details.
Use the 'Contact Us' button at the bottom of the page for your invitation to join!
Host
Simone holds a Masters in Business Administration from the CAU University of Kiel (Germany) and has worked in international management roles at a multinational corporation for over a decade. Since leaving her corporate career, Simone focused on International Leadership Development and Business Coaching. She is an accredited coach, trainer, and NLP master practitioner.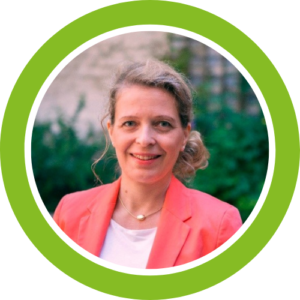 Featured Speaker
Jacqueline was a health professional and clinician until her lifelong passion for self-development led her to the studies of spirituality and alternative health. Her book Feminine Masculine Balance introduces a paradigm shift that is a pathway to a more peaceful, progressive and nourished society.